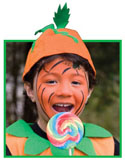 EERIE CANDLE LAMPS
Look Like REAL Candles
but without the hazards
of open flame.
Bulbs Included.





EERIE GLOWZ PAINT
GLOWS In The DARK
Costumes, Decorations, Masks and more.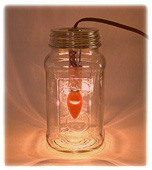 CANNING JAR
LIGHTING KIT
Convert your Mason
Jar into a unique
Hanging Lamp
or Night Light.



BATTERY CANDLES
SAFE!!!
No Flame - No Wax




CANDLES for PUMPKINS & LUMINARIES
In Clear Glass Votive.
Last for 15 Hours
with Continuous Use




HALLOWEEN
LIGHT BULBS
Silicone Dipped
Pumpkin Shaped
Halloween Colors

TABLETOP
FOUNTAIN PUMP
Make a goulish fountain
of blood and more


HALLOWEEN
LIGHTING KITS
For SMALL Lamps
For LARGE Lamps
For EXTRA TALL Lamps





DRIPPING CANDLE
LAMP KITS
PRE-WIRED
Makes It Easy To
Create Your Own
Halloween Lighting.






PUMPKIN GARLANDS
9 Foot Long Embossed Plastic Pumpkins On Flexible Wire.







HAUNTED CASTLE
CANDELABRA
CANDLE HOLDER
with Cork Stopper
Stopper Fits Standard
Bottle Necks.





PUMPKIN &
CAULDRON HANDLES
Just What You Need
To Complete Your
Halloween Crafts.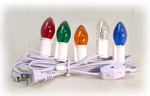 STRING LIGHTS
Place sockets
anywhere along the
power cord.




ANTIQUE
LIGHT BULBS
Ideal for spooky lighting.



FACE PAINT KITS
Paint-On Masks
and Special Effects
for Halloween Fun
& Party Time.




GLASS OIL CANDLES
Quickly Turns Holiday
and Fall Craft Projects
Into Candles that
Won't Drip or Melt.




SPOOKY
FLICKERING LIGHTS
Perfect for Scary Accent Lights.





ROTATING
DISPLAY BASES
Great for Displaying
Halloween Decorations,
Candy Bowls etc.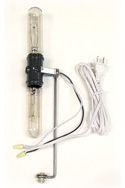 HALLOWEEN LIGHT KITS for TALLER LAMPS
Pre-Wired
For Lighting Ceramic Stacked Pumpkins &
Other Tall Objects.






BATTERY TEA LIGHTS
Flickering Bulb Looks
Like REAL Flame.
Long Lasting Batteries.





PAPER LANTERN
LIGHTING SET
Make your own
party lights.
Includes Hangers


SPECIAL EFFECTS MAKEUP
Great Special Effects
Like Cuts, Scars, Bullet Holes, Witch Faces, more.




SPOOKY
WINDOW LIGHTS
Add Colored Bulbs below for Even Spookier Effects.






BATTERY TEA LIGHTS
IN BULK
Flickering Yellow Bulb
Includes 100 Hour Batteries.






MUSIC BOX MOVEVENTS
Funeral March
Night On Bald Mountain







NIGHTS LIGHTS
with SHADES Ready for
Spooky Decorations.
With or Without Adhesive Coating. Includes Bulb.





HALLOWEEN ORNAMENT DISPLAYS
SINGLE HANGER
MULTIPLE HANGER .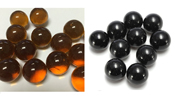 GLASS
MARBLES
Ideal for spooky
decoratin when placed
in clear glass snifters, etc.
.