National Artcraft Egg Stands, Egg Display Stands
Click on Images to Zoom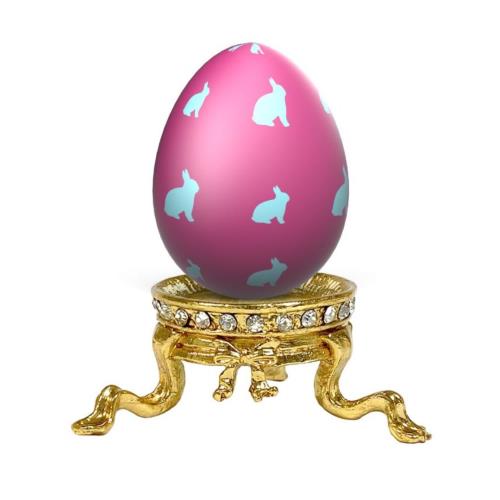 Choose from beautiful bright gold or
antique stands to hold your precious
eggs - or contemporary clear acrylic.
Single and multiple stands hold various
sizes. Vertical, horizontal and
hanging styles are available.
Egg Stands and Egg Display Stands can also be used for Minerals, Collectibles and other small objects. Ornate heavy cast metal Egg Stands have a bright brass plated finish. Clear Acrylic Display Bases are Jewelry Store Quality.